KICKSTART YOUR CAREER IN

PAINTLESS DENT REMOVAL (PDR)
Learn from the best, stand out from the crowd and get the tools you need to grow your own business.
OUR PROCESS
Do it the right way. Learn how to produce stand out results for your customers and your business with our 5 step process.

EDUCATE
The Dent Academy will guide you through the theoretical and practical steps to mastering the art of PDR to ensure that the correct habits and standards are developed from the start to put you at the forefront.

GROW
The Dent Academy will position you with its network of professionals for you to leverage and grow in the right direction. This will give you the support and knowledge to Do It The Right Way.

CERTIFY
After successfully completing the Course you will be certified which will give you the qualification that will lead you through the industry.

SUPPORT
The Dent Academy provides continued support after the Course to give you assurance and confidence when starting your new journey as a business.

RESULTS
The Dent Academy as a team is driven to support and mentor our clients and customers to achieve the results personally and professionally within the industry.
PDR STARTER
Learn, Apply and Progress through online modules with the support of your own PDR coach.

Know how to repair small dents and creases

Learn the foundations of PDR across 60 online modules

3 months of post-course support

Live Q&A sessions

Creditable against in person course
DENTS & DINGS
Get started with the basics and you'll be set to take on any door dent challenge.

Know how to repair small to medium-sized dents and dings

Confidently quote and assess vehicles for dents, dings and creases

 Career opportunities with mobile service companies

6 months of post-course support

 Learn in small, hands-on classes
CORE PDR HAIL
Take your knowledge further and establish your own business as a PDR Hail Technician

 Industry recognised

 Confidently repair light to medium hail damaged vehicles

 Quote and assess vehicles for hail damage

 Career opportunities with multiple hail companies

 You'll receive your own vehicle to fix

 6 months of post-course support
ALREADY IN THE INDUSTRY AND
LOOKING TO UPSKILL?
We have a range of course options available to help you master a particular skill, or upskill across the board.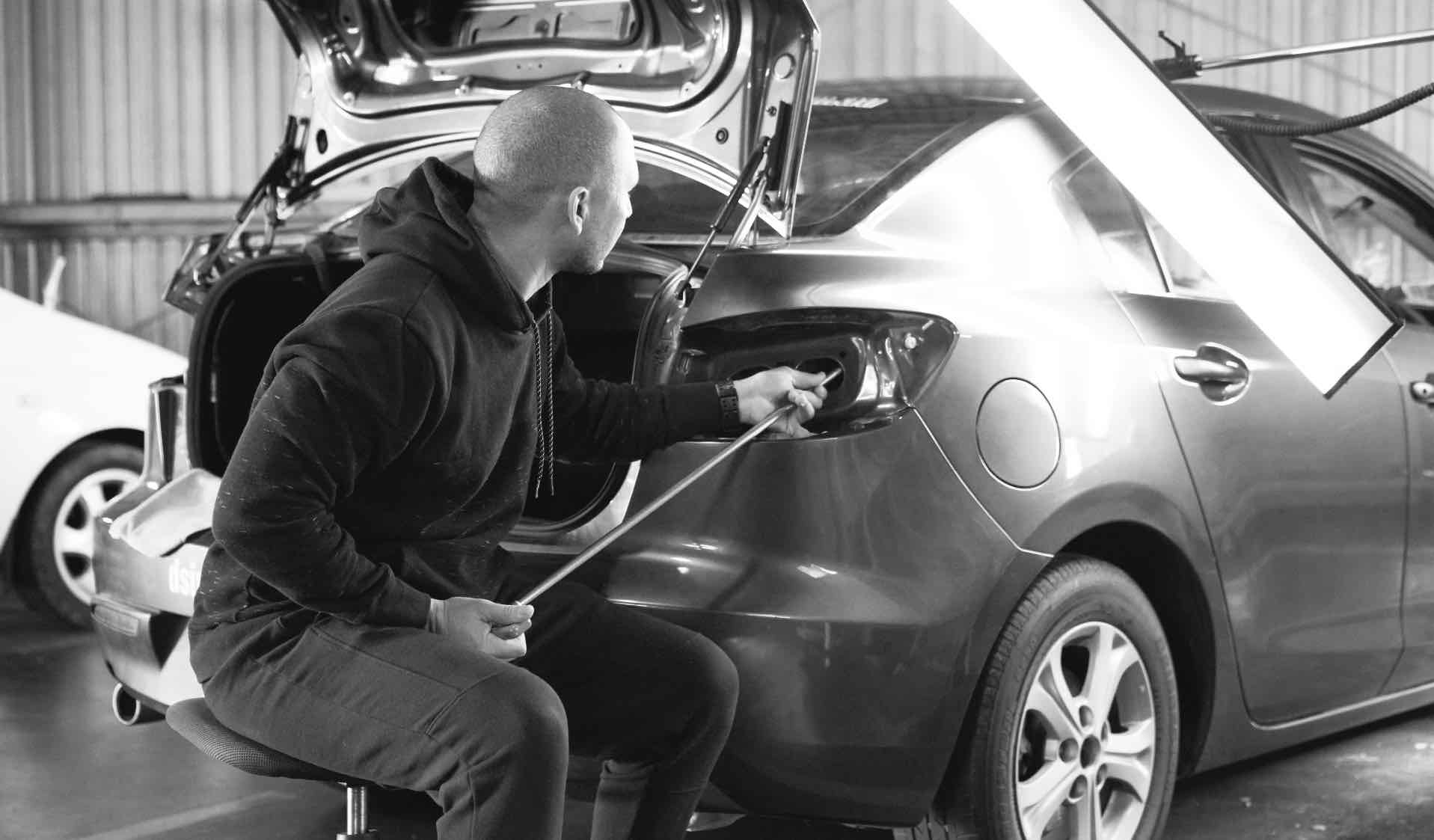 After the 4 weeks, I'm definitely confident I can go out there and apply myself and do the job … with the support and education these guys give you, I was ready to go out and do the tasks on my own.