The Dent Academy aims to educate and develop technicians to the highest standard in the skill of PDR by creating a community and instilling a culture based on integrity and respect. In turn, forging unlimited possibilities for our graduates.
OUR 5-STEP PROCESS TO DO IT THE RIGHT WAY

STEP 1
EDUCATE
The Dent Academy will guide you through the theoretical and practical steps to mastering the art of PDR to ensure that the correct habits and standards are developed from the start to put you at the forefront.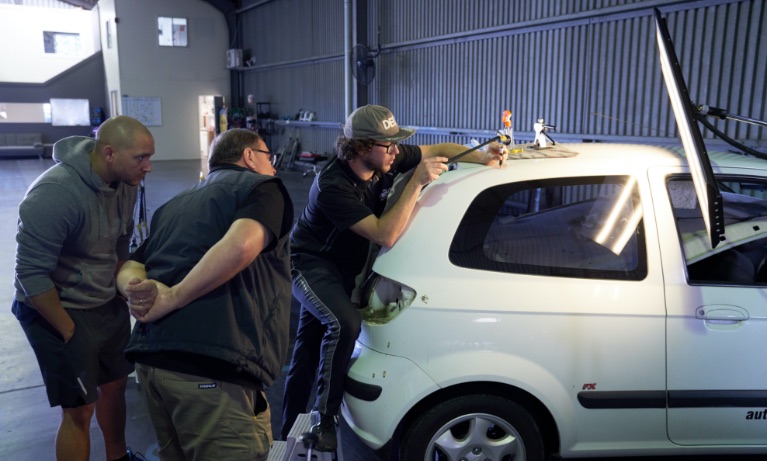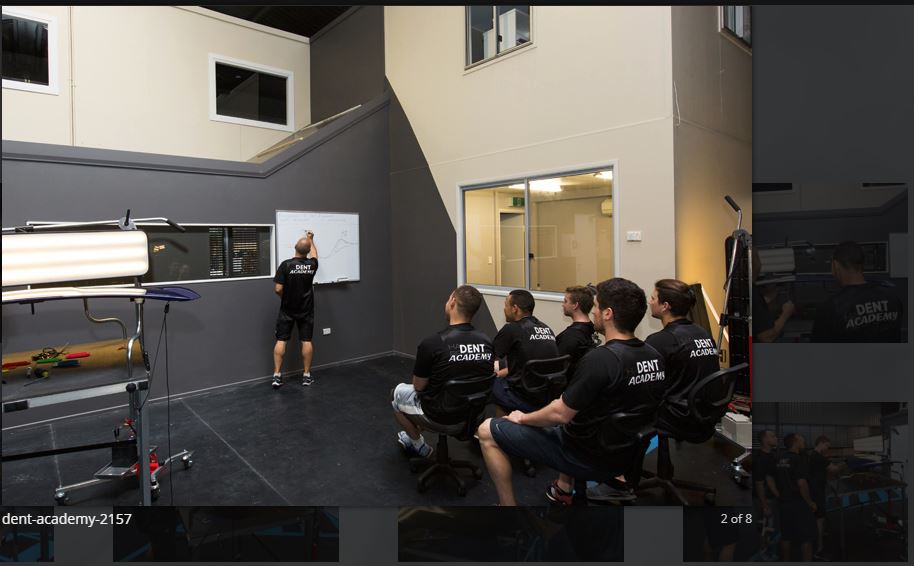 STEP 2
GROW
The Dent Academy will position you with its network of professionals for you to leverage and grow in the right direction. To give you the support and knowledge to Do It The Right Way.

STEP 3
CERTIFY
After successfully completing the course you will be certified, which will give you the qualification that will lead you through the industry and give you the leading edge and competency to work anywhere.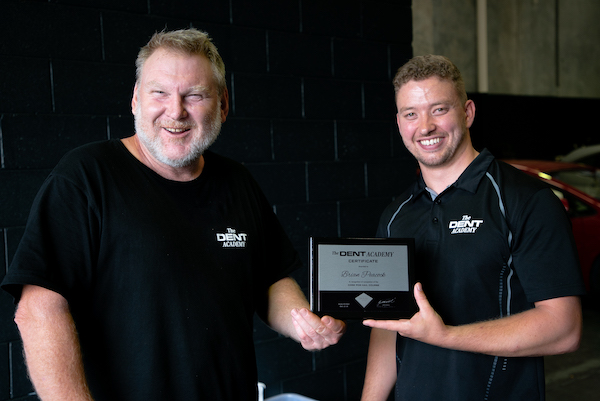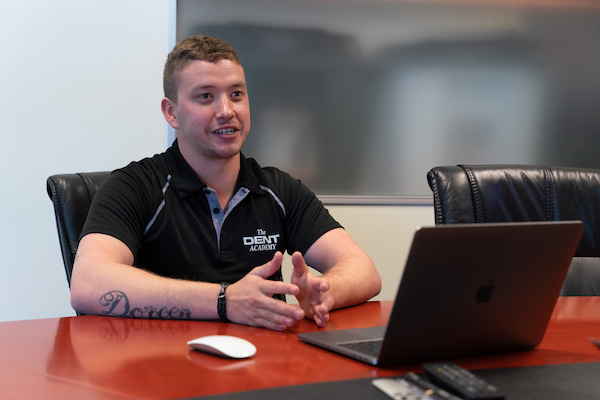 STEP 4
SUPPORT
The Dent Academy provides continued support after the course to give you assurance and confidence when starting your new journey as a business owner. To make you feel and look professional when operating in the industry from operations administration through to accounts and invoicing.

STEP 5
RESULTS
The Dent Academy as a team is driven to support and mentor our clients and customers to achieve the results personally and professionally within the industry.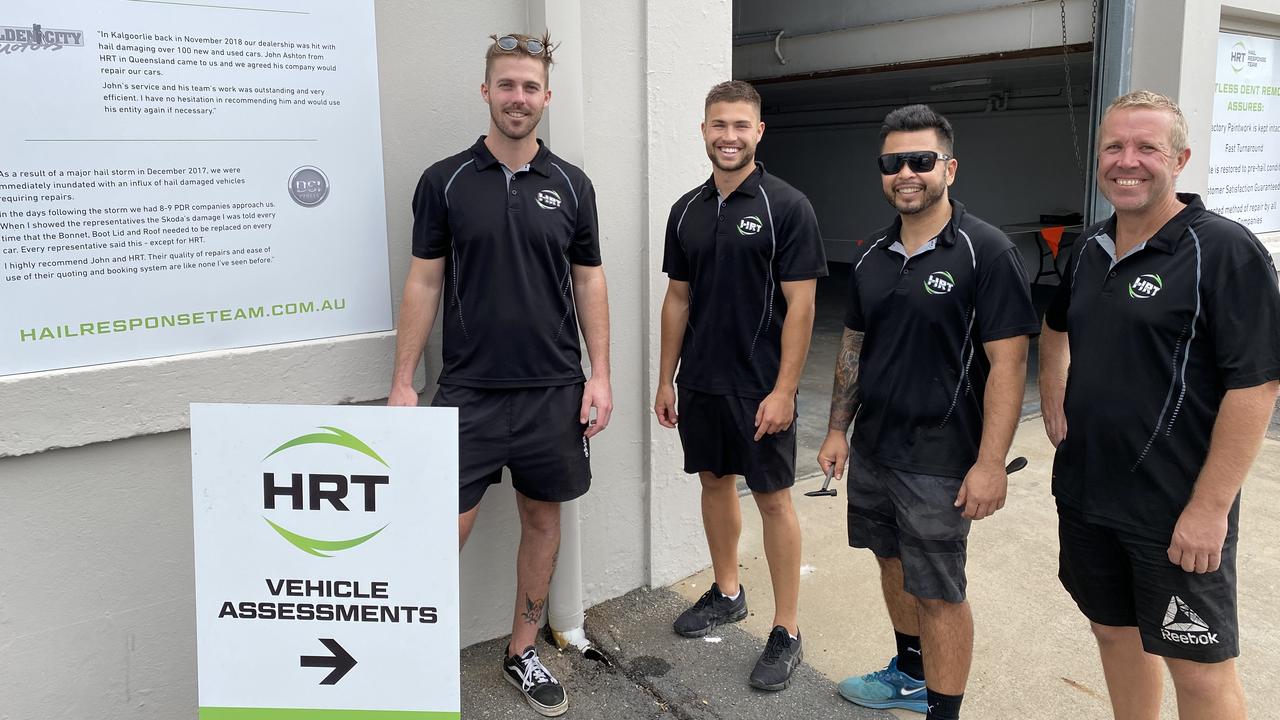 The Dent Academy was formed by John Ashton, the founder and owner of Hail Response Team.
John began his career as an apprentice boat builder and later transfered his skills and education into Paintless Dent Removal. With his knowledge and experience, John worked with world-class technicians in all parts of the world with jobs and contacts in Europe, North America and South Africa.
He brought his knowledge and experience back to Australia and realised that he could achieve a higher standard than what was available in the Australian market, and so established The Dent Academy.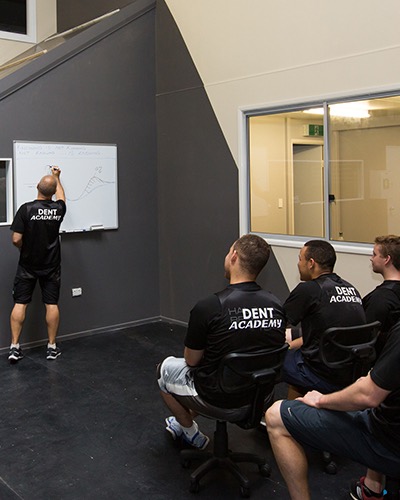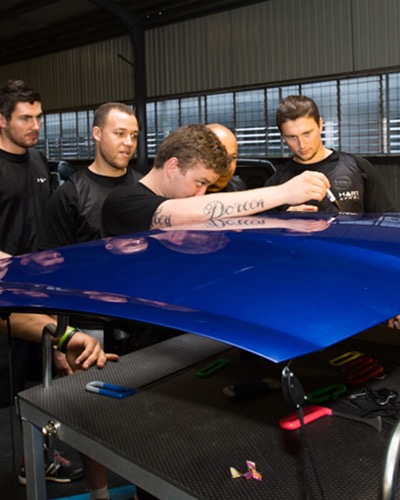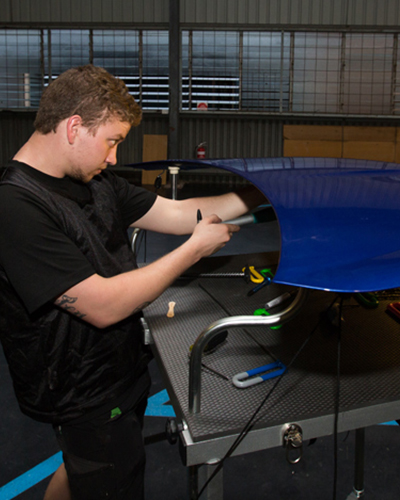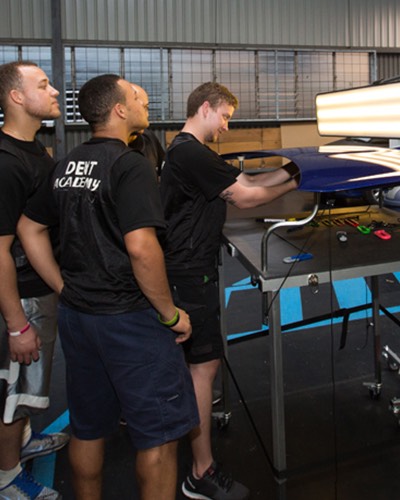 He has trained top class technicians in the art of car dent repair and expects nothing less than perfection from himself and his students.
Recent graduates have gone onto creating a succesful career in the PDR industry and are able to work in any area of the world with the confidence of repairing vehicles that most companies would write off or refuse to repair with the PDR method.
Hail Response Team and The Dent Academy specialise in catastrophic repair and damage to automotive vehicles with an outlook of achieving results that are considered not achievable in the industry to date.
The Dent Academy is the exclusive resource provider for CMT Scanner, a world first AI Computer Vision Technnology product used in Franchise Dealership Service Centres to autonomously quote PDR repairs.
Kickstart your new career!